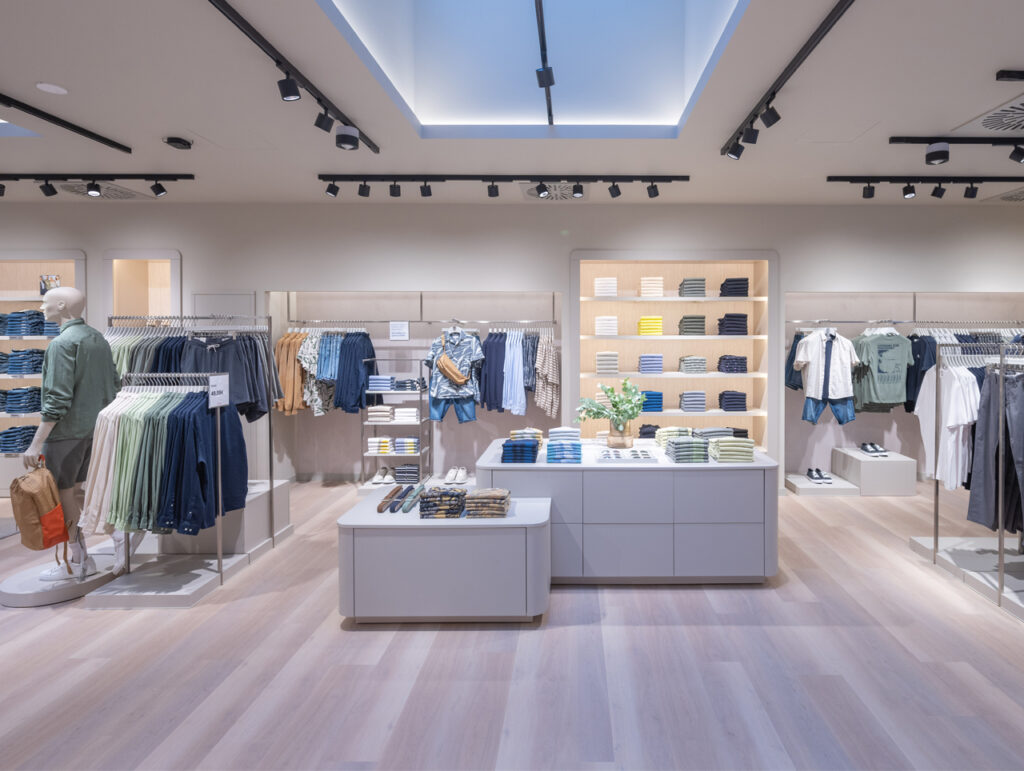 S.Oliver new store concept with NewTec Audio
Following the December launch in Munich of the new concept, openings are continuing with the recent unveiling in Frankfurt.
The goal of the new concept is to appeal to a younger clientele with a more compelling aesthetic and shopping experience.
The new stores feature a design with light but welcoming tones and large, open spaces that invite customers to stay longer.
The minimal design of our CONO canto SMART is ideal in the new bright and linear concept: perfect all-around sound, installation without wiring, and very easy system management without visible and obtrusive speakers.
What makes us especially happy is that for the new concept s.Oliver has maintained high quality sound, confirming
NewTec Audio as supplier of the sound solution.
Our collaboration with s.Oliver dates back to 2010, and to date there are indeed many stores with our audio solutions, and the numebers are growing: Frankfurt will now be followed by new openings in Hamburg, Cologne and Mannheim. We can't wait to see tham go live!
Head here to see some of our projects with s.Oliver
The new concept of stores was also very well received by the press.
Read articles here and here.